LITIGATING APPELLATE AND POST-CONVICTION CASES IN STATE AND FEDERAL COURTS
FOR OVER 30 YEARS
Serving Phoenix Since 2019
Appeals & post-conviction attorney in phoenix, arizona
I am licensed in the State and Federal courts of Arizona, Missouri, Kansas, and Texas, as well as several other Federal courts throughout the U.S. I have handled high-profile cases all over the country. I proudly assist individuals in Phoenix, Tucson, Flagstaff, Winslow, Florence, Buckeye, and beyond. If you are navigating an appeal or post-conviction case, don't face it alone. Put me on your side today by scheduling a free initial consultation with my firm.
Jonathan Laurans
Attorney at Law
I have been litigating appellate and post-conviction cases in State and Federal courts for over 30 years. Most attorneys assume that once their client is convicted, their job is over. That is where my practice actually starts. If you are convicted and dissatisfied, you can consult with me to see if a better outcome could have been achieved.

I am licensed to practice law in Arizona, Texas, Missouri, and Kansas. I am also licensed to practice in the United States Supreme Court, along with the United States Court of Appeals for the Fifth, Eighth, Ninth and Tenth Circuits.
LEARN MORE ABOUT ME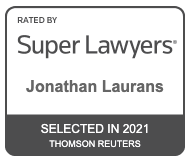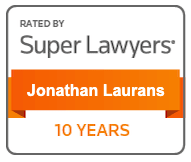 Why Work With Me?
Tenacious Advocacy
Other attorneys often give up once their client is in jail. It is here that a lawyer with my skillset can provide the client a fresh set of eyes to see if everything was done properly. Through dedicated research and probing, I have secured favorable outcomes in many high-profile appellate and post-conviction cases. I look for that needle in the haystack that other lawyers might glance over.
Holistic Representation
I offer a plethora of legal services for those accused or convicted of a crime. My services include representation in:
Federal Crimes

Criminal Appeals

Drug Crimes

Habeas Corpus

Sex Crimes
If you have been convicted of a crime in Phoenix, Arizona, or its neighboring cities, contact me immediately for steadfast legal assistance.
Jonathan is an amazing lawyer. He is professional yet personable and he genuinely cares about his clients... Due to the complexity of the case, we went in looking at 10+ years. With Jonathan's experience, hard work, and dedication my loved one was home after 16 months. Johnathan is the epitome of a Super Lawyer.
Nakisha caldwell
Mr. Laurans is beyond exceptional. His reputation isn't local or regional -- it's national -- and for good reason. He is nationally known because he wins the cases no one else can win... To be exceptional in one is difficult, but to be exceptional in both makes him one in a million. Five-star lawyer, for sure.
Gregory Watt
I can't say enough about Mr. Laurans. Before he took my case I felt pretty hopeless, but his dynamic approach to my case made a huge impact on my life. Mr. Laurans is very passionate about his work and as a client I felt like he had personal stake in my case. Thanks again Jonathan.
Satisfied client
case results
STATE V. LONGMIRE, NO. 11,302 (KANSAS SUPREME COURT)
I successfully lobbied the Kansas Supreme Court to vacate my client's felony conviction for refusing to take a breathalyzer test.
PERCIVAL V. UNITED STATES, 15-CV-9310 (D. KAN. 2016)
I succeeded in overturning a 10-year prison sentence and dissolved a 17 million dollar ($17,000,000.00) criminal forfeiture/fine.
STATE V. EVEREST, 256 P.3D 890 (KAN. APP. 2011)
I successfully overturned a previous conviction where the client was accused of "obstruction of official duty".
PROUDLY SEEKING JUSTICE FOR THE CITIZENS OF PHOENIX, ARIZONA, AND THE SURROUNDING AREAS
I am pleased to now be representing citizens in Phoenix, and also the neighboring cities of Tucson, Flagstaff, Winslow, Florence, and Buckeye.
Common areas of cases that I defend are conspiracy, drug crimes, possession of firearms, sex offenses, and appeals. If you have been charged with any of those crimes, contact me immediately.
Most attorneys do not focus on post-conviction litigation. After working in a large firm and due to my early successes, I made this area of the litigation process my area of focus. Due to my extensive experience, I have the knowledge and tactics that can build a strong post-conviction strategy for my clients. It is imperative to assure that the court and officers of the court conducted your case not only professionally, but legally.
Has the legal system let you down? Do you need an intelligent and trustworthy attorney for your criminal case? Contact me today and let me assist you and build you a defense strategy.